Studies Guide
A Beginner's Guide to Guild Education: Everything You Need to Know!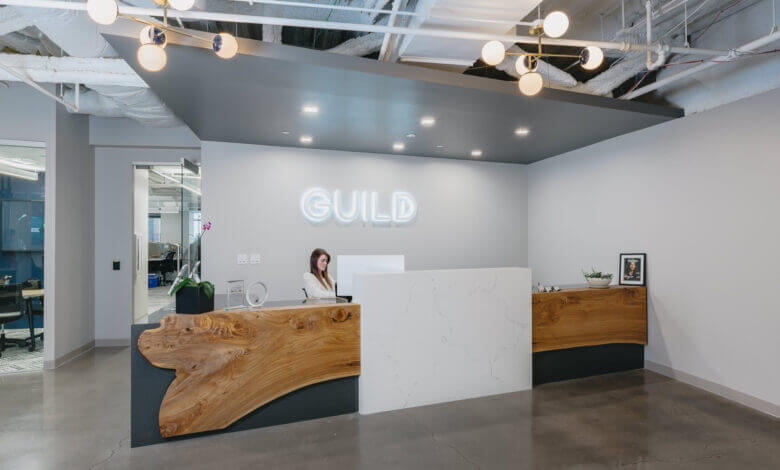 Are you interested in furthering your education but don't want to go back to a traditional college or university? Look no further than Guild Education. Whether you're a recent graduate or a seasoned professional, investing in your education can be the key to unlocking new career opportunities and achieving your goals.
That's where Guild Education comes in. If you're not familiar with this innovative company, don't worry – we've got you covered. In this beginner's guide, we'll give you the lowdown on everything you need to know about Guild Education and how it can help you take your career to the next level.
What is Guild Education?
Guild Education is a private company founded in 2015 by Rachel Carlson and Brittany Stich to help working adults achieve their career goals. The company partners with leading universities and businesses to offer a wide range of degree and certificate programs and training and development courses.
Guild Education has partnered with more than 90 universities and learning institutions, including the University of Denver, Purdue University, and the University of Arizona, to offer over 3,000 programs to its students. Since then, Guild Education has partnered with over 100 companies, including Walmart and Chipotle, Target, Discover, UC Health, Disney, and others, to offer a wide range of educational programs.
The company's mission is to unlock opportunities for America's workforce through education, and they do this by providing access to high-quality education and training programs that are both affordable and flexible.
How Does Guild Education Work?
Guild Education works with employers to provide educational benefits to their employees. Employees of companies that partner with Guild Education can enroll in educational programmes through the platform at a reduced rate. Guild Education also provides career coaching and support to assist employees in identifying the appropriate programmes and navigating the enrollment process.
Why Choose Guild Education?
Guild Education offers a range of benefits to workers looking to upskill or advance their careers. Some of the top reasons to choose Guild Education include:
Affordability:
Guild Education offers educational programs at a discounted rate for workers employed by partner companies.
Flexibility:
Guild Education programs are designed to be flexible and accessible for working adults. Many programs are offered entirely online, allowing students to learn at their own pace and on their own schedule.
Career Coaching:
Guild Education provides career coaching and support to help workers identify the right programs and navigate the enrollment process.
Industry-Relevant Programs:
Guild Education partners with leading universities and companies to offer educational programs tailored to specific industries needs.
Employer Connections:
By partnering with employers, Guild Education can provide workers with access to job opportunities and career advancement within their current company.
Guild Education Programs
Guild Education offers a wide range of educational programs, including certificates, bachelor's degrees, associate degrees and master's degrees. Programs are offered in various fields, including business, healthcare, education, and technology. Some of the top programs offered through Guild Education include:
Business Management and Leadership
Healthcare Administration
Data Analytics
Early Childhood Education
Cyber security
Computer Science
Benefits of Guild Education Programs
Guild Education programs offer many benefits to working adults. For one, they are designed to be flexible and convenient, with online and hybrid learning options that allow students to fit their studies around their work schedules. Additionally, many Guild Education programs are geared towards in-demand fields, such as healthcare, business, and technology, increasing students' career prospects.
Guild students experience a 15% higher retention rate than the national average for part-time students due to the diverse range of services and carefully selected learning providers offered by the Guild education program. Guild helps their students to polish their skills towards the career level.
Debt-Free Education:
97% of students receiving financial aid graduate debt-free.
Economic Mobility:
First-year Guild students had an 80% greater chance of being promoted than non-students.
Opportunity for All:
Over half of the student population, which is 52%, identifies as people of color, while 57% identify as female. And almost all are low-income.
How Much Does Guild Education Cost?
The cost of Guild Education programs varies depending on the program and the employer. However, workers employed by a partner company can expect to receive a discount on tuition costs. Guild Education works with each employee to help them understand the costs involved and explore financial aid options.
How to Apply to Guild Education Programs
The application process for Guild Education programs is simple and straightforward. Students can start by exploring the available programs on the Guild Education website and then applying directly to the Partner University or college offering the program they are interested in. Guild Education provides support throughout the application process, including help with financial aid and tuition reimbursement.
You can easily apply by following the below mention five steps:
Visit the Guild Education website, and create an account.
Explore the programs available and find one that matches your interests and career goals.
Check the program requirements and ensure that you meet the eligibility criteria.
Complete the application form and submit all required documents, such as transcripts and resumes.
Wait for the admission decision and follow any additional steps provided by Guild, such as registering for classes and paying tuition fees.
If you have any questions or need assistance with the application process, don't hesitate to reach out to Guild's support team for help.
How Does Guild Education Compare to Other Online Learning Platforms?
Guild collaborates with top universities and learning providers to provide high-quality, accredited programmes that meet industry needs and lead to successful careers. Guild partners with employers to offer education benefits as part of their employee benefits package, helping to attract and retain top talent and promote employee growth. Guild is committed to increasing access to education and advancing economic mobility for all individuals, particularly those from poor backgrounds. Guild provides personalized coaching and support to help students navigate their education journey, access resources, and achieve their goals.
Overall, Guild Education's partnership model, employer partnerships, student support, and social impact focus set it apart from other online learning platforms.
Final Thoughts
Guild Education is an excellent platform for working adults who want to advance their careers through education. Its programs are designed to be flexible, affordable, and accessible, making it a popular choice for people who want to balance work and education.
By partnering with leading universities and employers, Guild Education provides students with access to high-quality education that can lead to improved career prospects and higher earning potential.
Guild Education has something to offer whether you are considering an online degree program or a certificate program. If you are looking to further your education and advance your career, Guild Education is definitely worth exploring.
FAQ'S
How does the Guild make money?
Guild was established in 2015 with the intention of functioning as an intermediary for higher education. Similar to a real estate agent, Guild receives a commission for connecting buyers, which in this case are students, with sellers and universities.
Is Guild Education Legit?
Guild Education has received a rating of 3.6 out of 5 from over 249 employee reviews, indicating that it may be a decent company to work for. Based on these reviews, 63% of employees would suggest working at Guild Education to a friend, and 64% of employees have expressed a positive outlook for the company's future.
Can I receive financial aid or scholarships through Guild Education?
Guild Education offers financial aid and scholarships to eligible students, but the amount and availability may vary based on the program, institution, and individual circumstances. Contact the specific institution or program to determine available options for financial assistance.