Universities
UWM: All You Need to Know About the University of Wisconsin-Milwaukee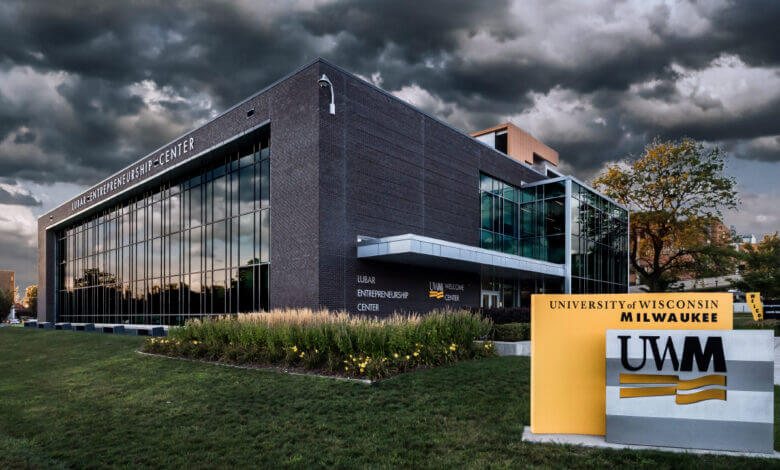 Over 23,000 international students from 88 nations have benefited from UWM low tuition and exceptional education. It is home to 15 different institutions and universities, including Wisconsin's only architecture, environmental sciences, and public health schools.
As a top research university in the United States, the University of Wisconsin–Milwaukee (UWM) collaborates with some of the most successful businesses in Wisconsin and beyond to progress knowledge, bring innovative discoveries to consumers, and better prepare students for careers in a global economy. Seventy-four percent of our 198,000 graduates reside and work in Wisconsin, contributing to the state's overall health, vitality, and economic expansion.
Related article:
Keiser University | A Complete Guide
Scholars at UWM
The University of Wisconsin–Milwaukee (UWM) provides 206 different degree programs, all of which are taught by faculty members acknowledged all over the globe as specialists in their respective disciplines.
In addition, it is home to Wisconsin's most extensive online education program, which offers more than 900 courses in addition to 45 completely online degree and certificate programs.
As a result of the university's participation in the Partners for Health initiative is home to the most comprehensive collaboration of health science, nursing, and public health departments in the state. In addition, it has one of the best cinema programs in the entire globe, the most prominent school of education in the state, and the only bachelor's program in ASL/English interpretation in Wisconsin.
Business, architecture, and information studies are other prominent academic disciplines. UWM also provides various programs for students of all ages who wish to continue their education throughout their lives. These include opportunities to observe classes for retirement, certificates for working professionals, and pre-college summer programs for kindergarten through twelfth school students.
Related article:
Uncovering the Excellence of Purdue University
The Campus Life at UWM
1. NCAA Athletics
There are 15 NCAA Division 1 team that call UWM their home. These teams have won 150 conference championships and made 65 appearances in the NCAA Tournament. In addition, the university has produced 14 Olympians and ten professional athletes.
The men's basketball team has made the NCAA Tournament twice in the last three years, with one of its players — Jordan Johnson — earning a spot on the All-American Team.
2. Residence on Campus
Three thousand five hundred ninety-two students live in Milwaukee's exciting east side, home to five residential buildings. All the residence halls provide students access to comfortable, modern amenities such as study spaces, lounges, and kitchens.
Related article:
Maximizing Learning outcomes with Blackboard Keiser University
In addition, each student is equipped with a single furnished room, complete with a bed, desk, and dresser. They also have access to high-speed Wi-Fi and laundry services for an additional fee.
3. Exercise/Wellness
The Klotsche Center at UWM, which spans a total area of 259,769 square feet, provides a variety of group exercise courses, recreational and club activities, and outdoor pursuits through its Outdoor Pursuits program.
It also includes an Olympic-sized pool, a climbing wall, and an extensive fitness center. The UWM Recreation and Wellness Center also offers a variety of personal training options, nutritional counseling, and wellness programs.
4. Recreation in the Open Air
The University of Wisconsin–Milwaukee is located just a few streets away from Lake Michigan and is accompanied by more than one hundred miles of bicycling trails. It is also home to the 11-acre Downer Woods. The university also hosts free outdoor movies every Thursday evening in the summer.
5. Gatherings of College Students
The University of Wisconsin–Milwaukee (UWM) has over 290 student organizations that cover a wide variety of subjects and interests, in addition to a Student Association that is comprised of 43 members who are elected by the student body and who serve as their representatives.
There are also many fraternities and sororities available for students to join. The university also hosts various events, such as the annual Milwaukee Mile race and the Friday Night Block Party.
Related article:
Is American Military University a Good School
6. Arts/Performances
The school year is filled with hundreds of activities centered on art, music, and entertainment for the students. In addition to student performances, the University of Wisconsin–Milwaukee frequently welcomes well-known traveling bands worldwide.
These performances are often combined with themed dress-up days and street parties that attract large crowds of students. The university also supports local musical talents through its UWM Music Initiative and the Milwaukee Symphony Orchestra.
UWM Research Centers
The University of Wisconsin–Madison (UWM), one of only two top-tier research institutions in Wisconsin acknowledged by the Carnegie Classification of Institutions of Higher Education, plays a crucial part in the process of discovery and creativity that fuels the economy of the state.
The university's diverse research and development portfolio ranges from engineering projects to medical research. In addition, the UWM Office of Technology Transfer works with individuals and companies to bring cutting-edge research and advancement to the market, which helps create jobs and economic growth.
Related article:
Exploring Arizona State University | A Comprehensive Guide for Students
1. Innovations of a Pioneering Nature
The University of Wisconsin–Milwaukee's research concentrates on finding solutions to our modern world's most pressing issues. Our academic members are dedicated to serving the public interest in various ways, including developing renewable energy technologies, promoting health care reform, and maintaining a pristine environment in the Great Lakes.
Furthermore, UWM's pioneering research projects in biotechnology and advanced manufacturing have created countless new opportunities for students, companies, and nonprofits.
2. Student Involvement
Students at the undergraduate level have access to one-of-a-kind opportunities to collaborate with faculty members on research projects spanning various academic fields. This provides students with the hands-on experience typically reserved for doctoral students at other institutions.
At the same time, postgraduate students from all over the world travel to this location to study with authorities who are acknowledged on a global scale in their particular discipline.
3. Contributors to the Community
Students at UWM have the opportunity to interact with a broad assortment of organizations contributing to our region's growth and development due to the university's partnership with 3,000 local businesses and nonprofits.
UWM is one of the best in the country at fostering connections between campus and surrounding neighborhoods, according to the Carnegie Foundation for the Advancement of Teaching. Additionally, our alums have become respected business leaders and innovators in their respective industries. 
Related article:
Exploring the Chamberlain University |A Comprehensive Guide to Campus Life
Entrepreneurship at UWM
Students pursuing various academic disciplines can get assistance from the Lubar Entrepreneurship Center in developing the business acumen necessary to thrive in today's increasingly competitive marketplace and drive innovation in our region.
In addition, students participate in campus-wide competitions and apprenticeships, both offering hands-on learning opportunities, as part of this strategy's interdisciplinary approach to education.
Additionally, the center serves as the location for the I-Corps program in the region. This program brings together professors and graduates students from various institutions with business advisors to investigate the possibility of bringing research breakthroughs to market. I-Corps is a nationwide initiative made possible with funding from the National Science Foundation.
Finances and the Economy of the UWM
The University of Wisconsin–Madison (UWM) is a significant contributor to the economy of Wisconsin; the North Star Consulting Group estimates that its annual effect is $1.5 billion. The institution, including professors, personnel, and student laborers, employs 7,356 individuals. In addition, 74 percent of the 198,000 people who graduate from UWM remain in Wisconsin, where they put their education, talents, and experience to use for the betterment of the state.
Our Verdict
The University of Wisconsin-Milwaukee is a great place to study and work. With its many acclaimed academic programs, research opportunities, and industry collaborations, UWM is the perfect university for international students looking to expand their knowledge and shape their future.
As an affordable school with a diverse student body and cutting-edge research initiatives, UWM is undoubtedly one of the premier universities in the United States. So if you're looking for an exceptional education, UWM is a perfect choice. See why so many international students have chosen UWM as their home away from home!